PNEUMATIC SWING TYPE SPRUE PICKERS
Sprue pickers are labor-saving robots utilized to quickly remove sprues and molded parts from a plastic injection molding machine. Our pneumatic sprue pickers ensure quick and consistent sprue/part removal with the newly designed rigid body and dual shock absorbing system.
FEATURES
Newly designed body: The controller unit (controller and air valves) are built into the solid main body and he components are well-laid out to be insulated from the influence of surroundings.
Easy to reach: The "single-action" feature with the easy-to-reach ratchet position, provides smooth and speedy mold change-over.
Ball bushing on the side pipe slide: Combining the sliding unit and the cylinder terminal increases the durability and reduces vibration.
Fixing with set screws: employing the set screws makes it easy to lock the wrist rotation unit when it is not in use.
The wirings are tucked into the wrist unit to avoid unnecessary contact or breakage of the wirings.
DUS system* equipped
Wider diameter: Changing the cylinder bore diameter from φ25 to φ32
reduces the take-out time up to 20% (comparison with our previous model)
Thciker shaft on the kick unit: Enforcing the stability of the rotational shaft and reducing the vibration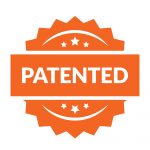 What is the *DUS system?
This system employs double cushioning on the main arm (shock absorber + neumatic cushioning) to reduce the stress and increase the durability on the shock absorber by adjusting the timer of the pneumatic cushioning according to the length of the vertical stroke.