3-AXIS AND 5-AXIS TRAVERSE ROBOTS
Our 3-axis and 5-axis servo traverse robots are used for various applications in the horizontal plastic injection molding processes that require high-speed unloading of molded parts. Together with the newly designed EOAT adapter, our Cartesian robots provide highly reliable performance and contribute to safety and labor cost savings.
FEATURES
The ideally designed HRX III series contributes to improving productivity in factories, generating faster take-out time and a wider range of the maximum payload.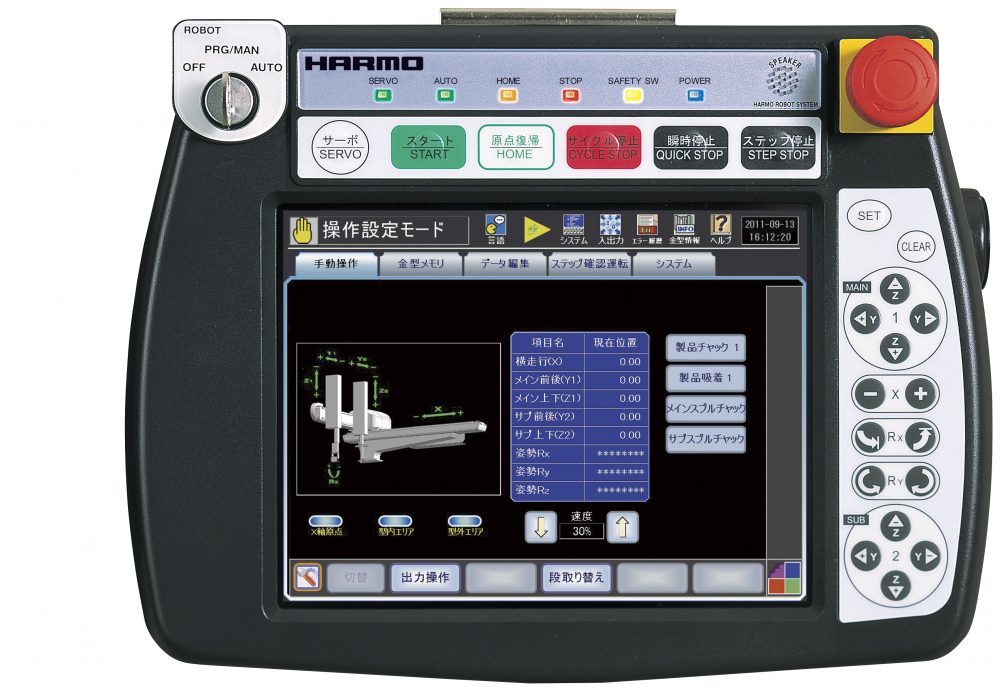 Vacuum ejector : 1 circuit
Palletizing (up to 999 points per axis)
Selectable home positions (1st Entry / Out-Mold / Above Mold / Backward)
Reject circuit
Counters (Example: Initial Reject / Sampling)
Pass motion (speedup motion)
Part grip : 1 circuit
Built-in memory for mold data
(up to 1000 memories)
Smart Programming
Initial reject
Take out from moving platen
Display language selector
Main Sprue Grip: 1 circuit
Adjustable point coordinates during the auto-run
Customizable screen display layout
Sampling
Wrist flip en-route (speedup motion)
Quick point-teaching features (Teach & Go / Point Stop / Cordinates entry)